SPA & Fitness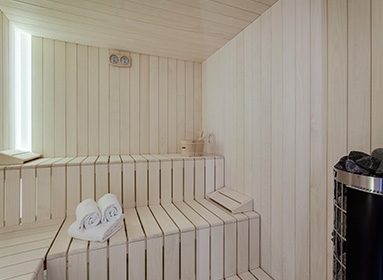 Dry sauna
The dry sauna temperature is from 70 to 120°C and the humidity is maintained at the level of 10% -20%. The use of the sauna considerably speeds up the removal of mental and physical fatigue, stimulates the immune and endocrine system, and metabolism. It not only tempers, but also nourishes the body.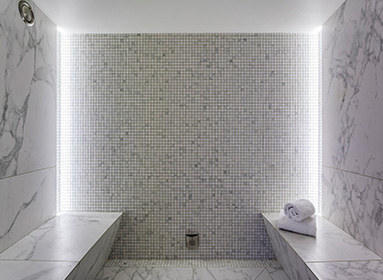 Steam sauna
The temperature in a wet sauna is from 45 to 65°C, with a very high humidity, which reaches up to 90-100%. This allows to enjoy the steam bath to all those, who do not tolerate hot air in a sauna. A one-time dip in the bath can drag up to tens of minutes.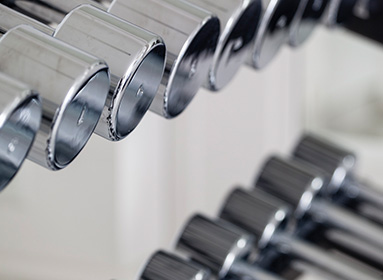 Cardio fitness room
Regardless of the condition of a working out person, training of this type help to increase efficiency, strengthen the cardiovascular system and improve well-being. Even half an hour on the treadmill or stationary bike will "put us back on feet."