The history of the Primate's Palace
For hotel guests twenty exclusive rooms and suites are available. Each one is decorated with great attention to detail to indulge the best atmosphere of this historic place. Our guests can spend their free time in a gourmet restaurant Focaccia Ristorante, confectioner Miodowa or in the Lobby Bar. At your disposal there is also a relaxation area with sauna, massage and a gym. Bellotto Hotel has an ample parking for its guests. The entire hotel has free Internet with fast wi-fi networks.
The representative part of the hotel is situated on the ground floor - here are the conference rooms, hotel restaurants and the Lobby Bar. Here you can also feel the atmosphere of the original sixteenth-century basement.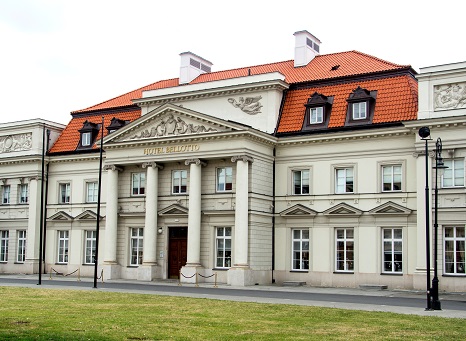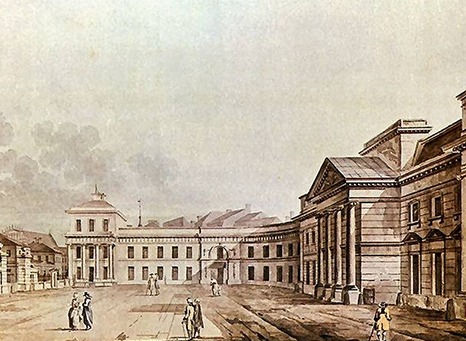 Beginning
The history of the Primate's Palace, which today houses Hotel Bellotto is turbulent, full of ups and downs. Its construction began in the late sixteenth century and was initiated by the Bishop of Płock - Wojciech Baranowski. When the bishop was nominated a primate, in 1610 he offered the Palace to the Gniezno Chapter. Unfortunately, during the Swedish invasion of 1655-1660 the Palace was destroyed. The reconstruction was conducted by Joseph Fontana with his tendency to the baroque classicism. However, in 1704 the building was again ravaged by the Saxons, Vlachs and Cossacks. From the devastation it was rebuilt by Primate Stanislaw Szembek.
Eighteenth century
Until 1795, the interior of the Palace served as housing for the primates. At that time, it was converted several times. At the end of the seventeenth century it was expanded by Tilman van Gameren. However, in the first half of the eighteenth century the palace was rebuilt in the Rococo style for a residence of Primate Adam Ignacy Komorowski.
Another general reconstruction of the palace took in the years 1777-1783 and was initiated by Antoni Kazimierz Ostrowski. The architect responsible for it was initially Efraim Szreger, but it was finalized by Michal Jerzy Poniatowski in the classical style. The main body was then enriched with wings with pavilions, and avant-corps of the body gained the four-column porticos. Palace interior architects were Johann Christian Kammsetzer and Szymon Bogumil Zug.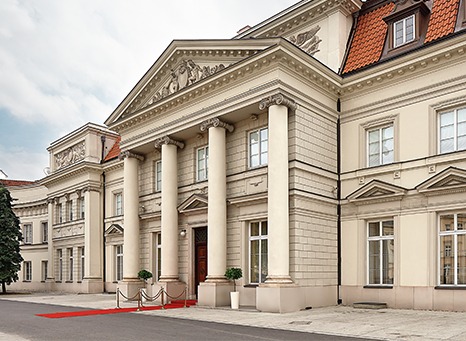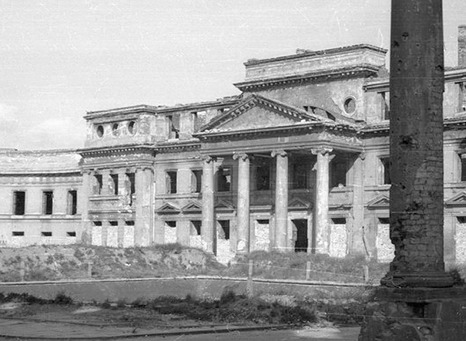 Twentieth century
In the eighteenth century, the Palace housed, among others, Kamera Warszawska, Prussian District, Office of the Warsaw Police Superintendent, Government Commission of War, School of Junkers. During the interwar period, what was settled here was the Ministry of Agriculture and Agrarian Reform.
Primate's Palace, for centuries, has grown into the landscape of Warsaw. Destroyed during the September campaign in 1939, it was rebuilt after the war. For many years it was a branch of the registry office, and marriages were celebrated here.